Happy Birthday Brother!
¶ 2005-02-04 02:01:00 +0000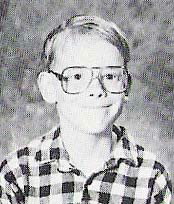 Today is my brother's birthday. Happy birthday, Brother! Brother is cool and a funny guy. And now he's one year older. He deserves a phone call.
P.S. The girl behind this link is celebrating her birthday today, too. Happy birthday, one and everyone!