May the Force Be With You
¶ 2005-10-17 16:00:00 +0000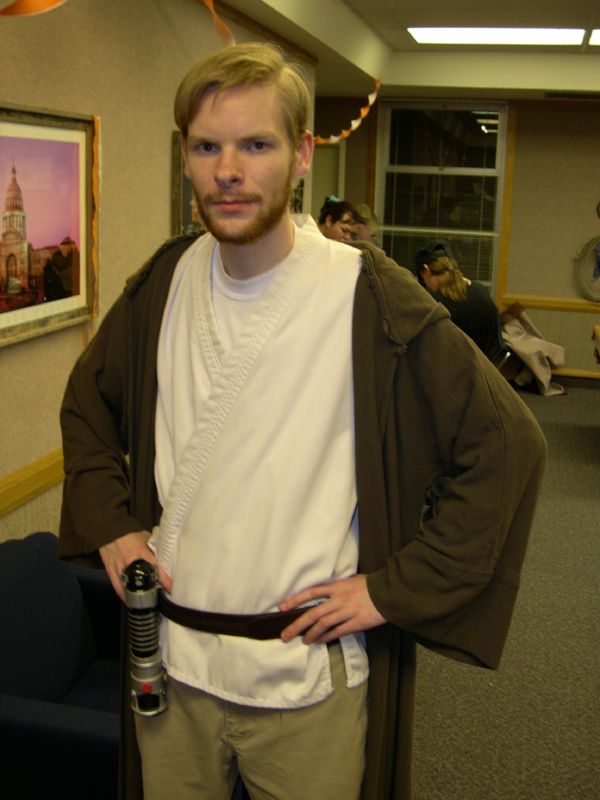 Saturday, 15 October was the Halloween Dance at the LDS Institute. It felt a little early in the month for costumes, but I couldn't resist. I dressed up as my hero, Obi-Wan Kenobi.
This year I was more specific than I have ever been. I was Obi-Wan Kenobi as played by Ewan McGregor in Episode III: Revenge of the Sith. I started growing a beard three weeks in advance. I studied countless pictures so I could part my hair in the right place.
All my preparation paid off. I won the prize for "most authentic costume" at the dance. I was freaking elated. And I got a Snickers.
The best part is that I get to do it again on the 31st.