Suspenders
by William Jackson on 2005-12-18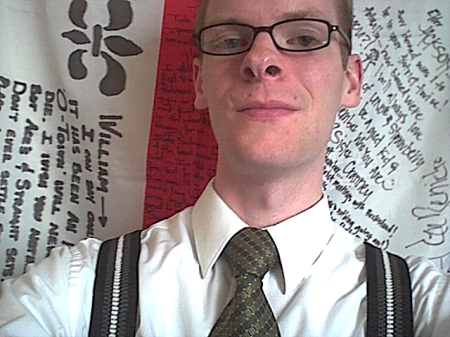 par·a·noi·a: wearing a belt and suspenders simultaneously.
I have some cool suspenders that I will be wearing to church today. I used to only wear them under my shirts to keep too-big pants from falling off me. Then I performed in Gilbert and Sullivan's Trial by Jury. Suspenders and a bow tie were part of my costume.
I decided the suspenders could be incorporated into my civilian wardrobe. I'm still not sure about wearing a bow tie to church, even though I have seen other people do it. Well, I've seen one other person do it.