Photography
by William Jackson on 2008-02-17
Somewhere deep down inside I want to be a photographer. I'm not sure where the desire came from. Perhaps it was because my dad used to have an awesome old 35mm camera that didn't automatically focus or advance that he would bring out for every birthday in our house? Maybe it was all the time I spent scanning images from my father's collection of old slides? Could it be because I read some blogs that talk about photography fairly regularly?
Whatever it is, I probably suck at photography right now. Here is a photo I took: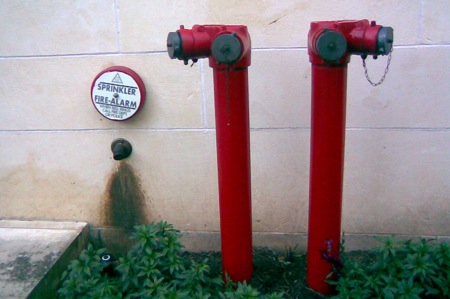 These are some pipes outside one of the School of Architecture buildings at the University of Texas. I took this with a Nokia 6126. Wait, what? That's right, I took this picture with my cell phone camera. I guess it looks alright, for a cell phone camera.