Windows 7 Party Pack
by William Jackson on 2009-10-12
Some time ago I signed up to host a Windows 7 Launch Party. The only reason I did that was so I could get a box full of stuff from Microsoft and/or House Party Dot Com. That box came this weekend!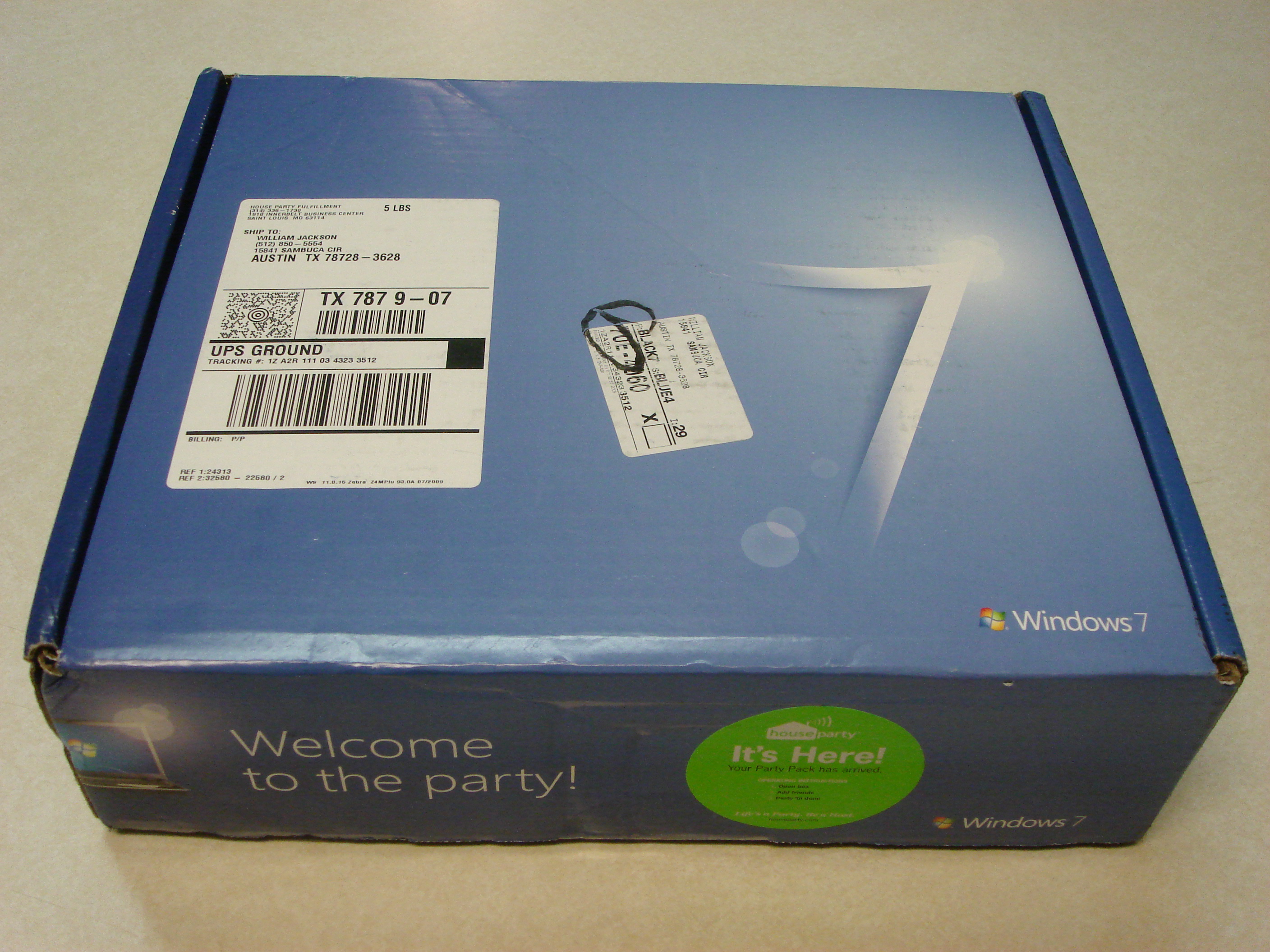 Partly because I want to show you what is inside, and partly because I want to make fun of stereotypical "unboxing" posts that often appear on tech and gadget blogs around the Internet, I now give you: The Windows 7 Party Pack Unboxing Post Of Flames And Awesomeness, But Not Necessarily Flames.
The box opens: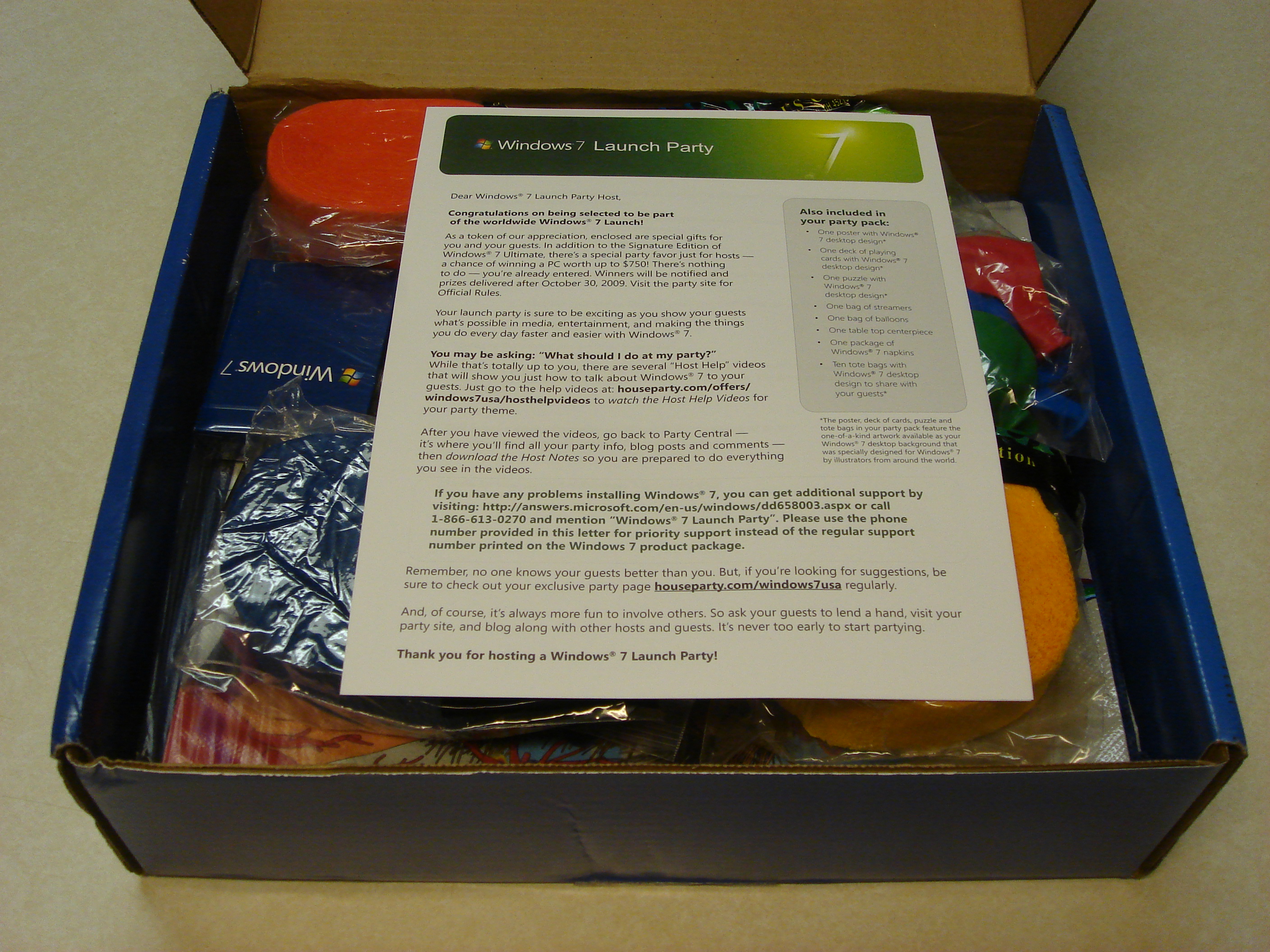 On the top there are some instructions for making my Windows 7 Party even more awesome than I ever imagined. That is not a Nondisclosure Agreement. And you better believe I didn't read it, but my party is going to be even more awesome than you ever imagined.
We have streamers: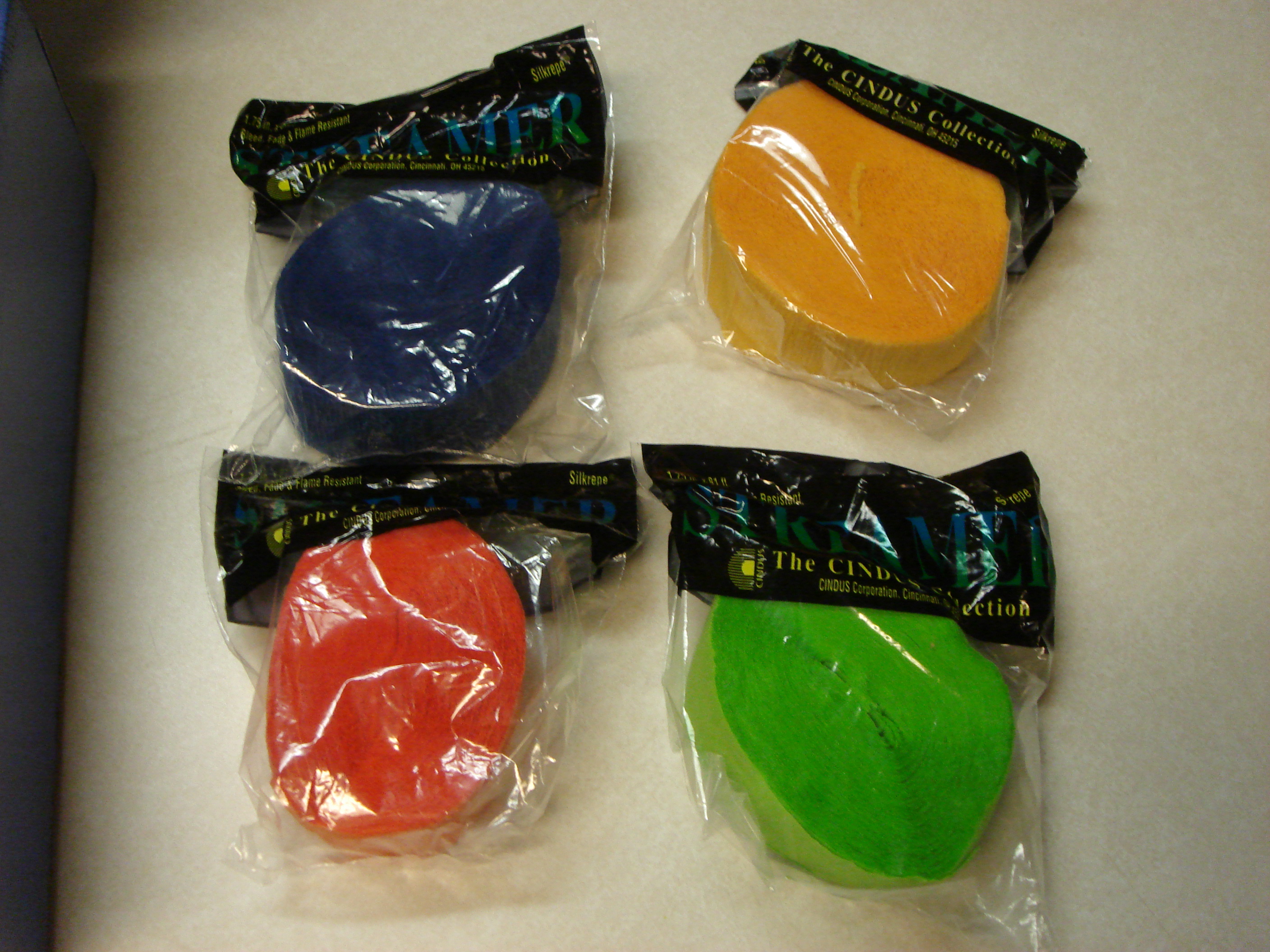 I plan to use every last inch of streamery goodness to decorate my office.
We have balloons and a deck of cards: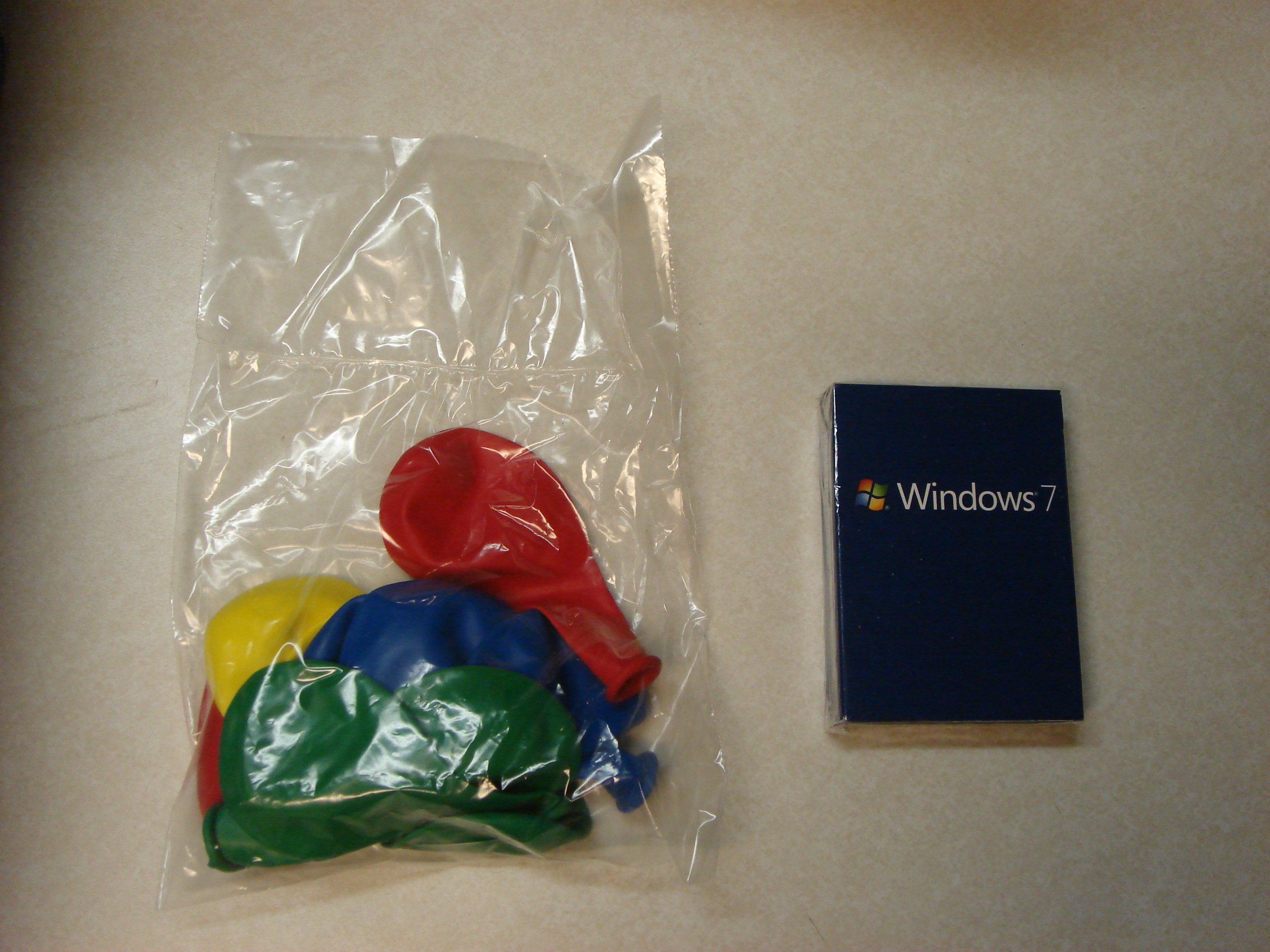 Note how the balloons came in the awesome Microsoft-patented colors "Windows Red", "Windows Yellow", "Windows Green", and "Blue Screen of Death". The cards are for gambling on how long it will take to install Windows 7 on your netbook. Or to give you something to do to pass the time.
We have a puzzle: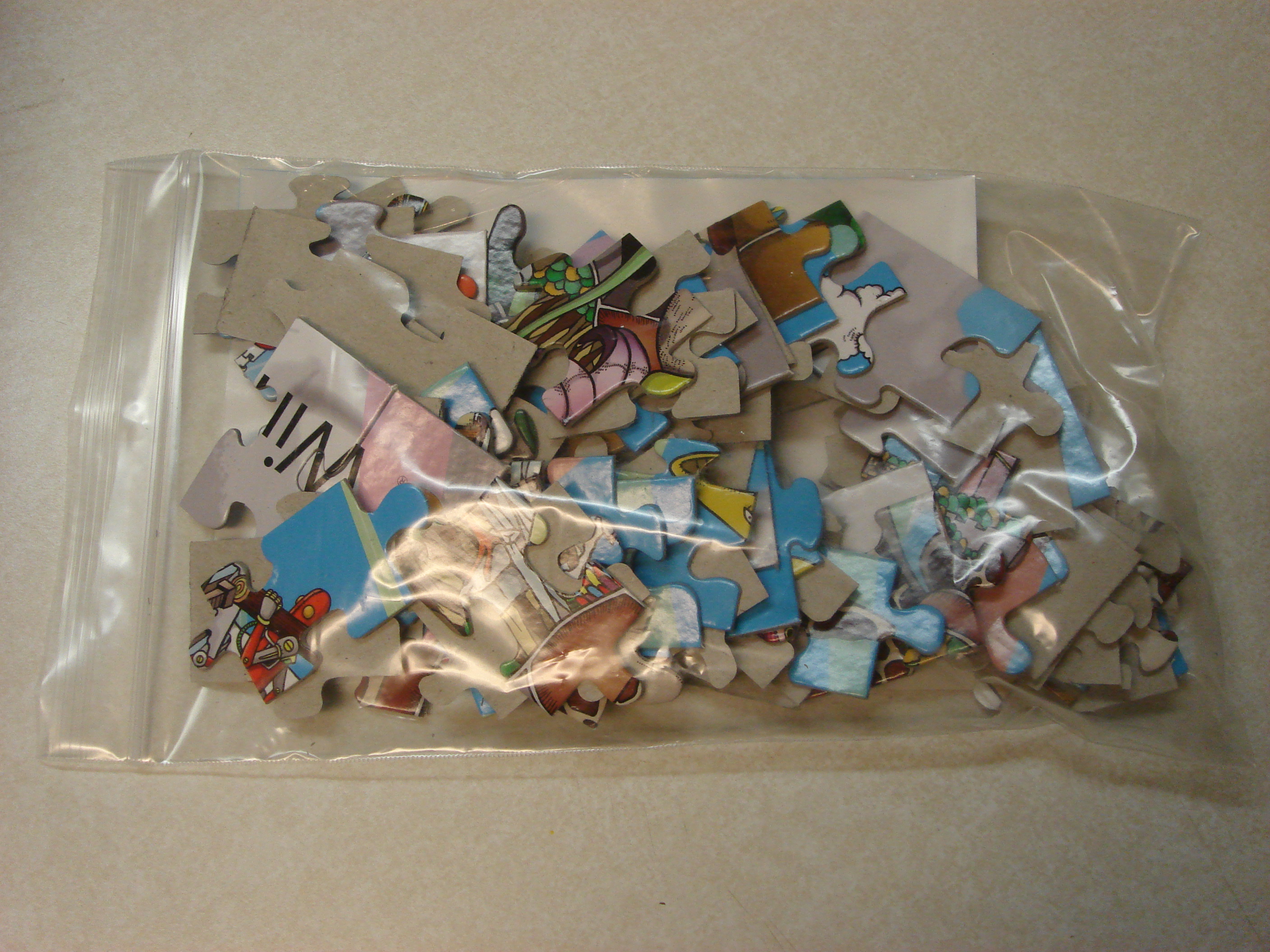 No party is complete without a puzzle in a convenient resealable bag. Because I will definitely want to save the puzzle and put it together on my own while I am waiting on the Windows 7 install I'll be doing six months from now. Also, the person who correctly guesses the number of puzzle pieces in the convenient resealable bag wins one of these amazing promotional offers: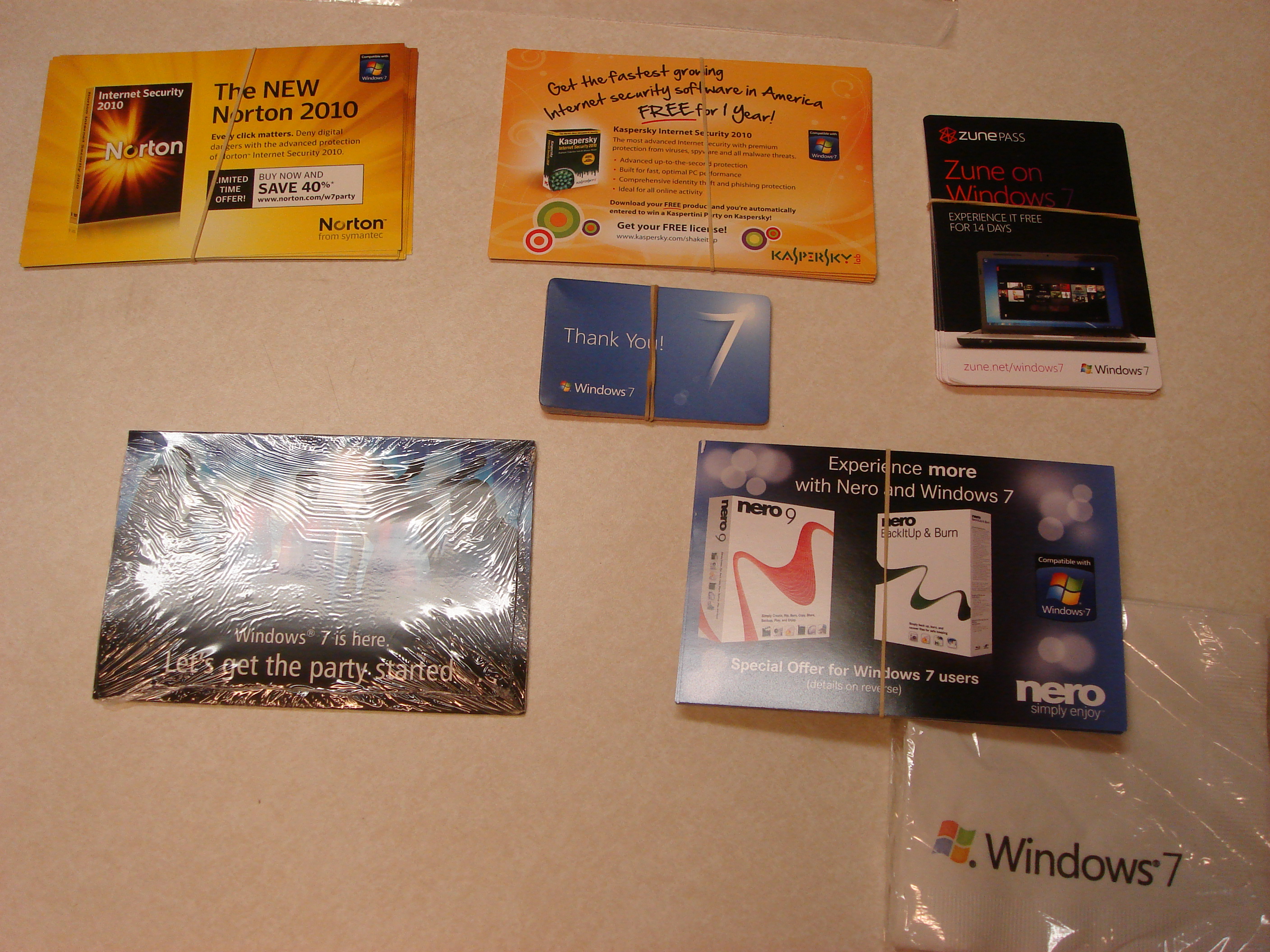 Also, did you see the Windows 7 napkins? Those are for cleaning off our faces and hands, because KEEP THE SALSA OFF THE KEYBOARD, MAN!
The prior information I had about what I was going to receive in this box mentioned a "Signature Edition" of Windows 7 Ultimate, and I wondered that exactly that meant. Well, now I know.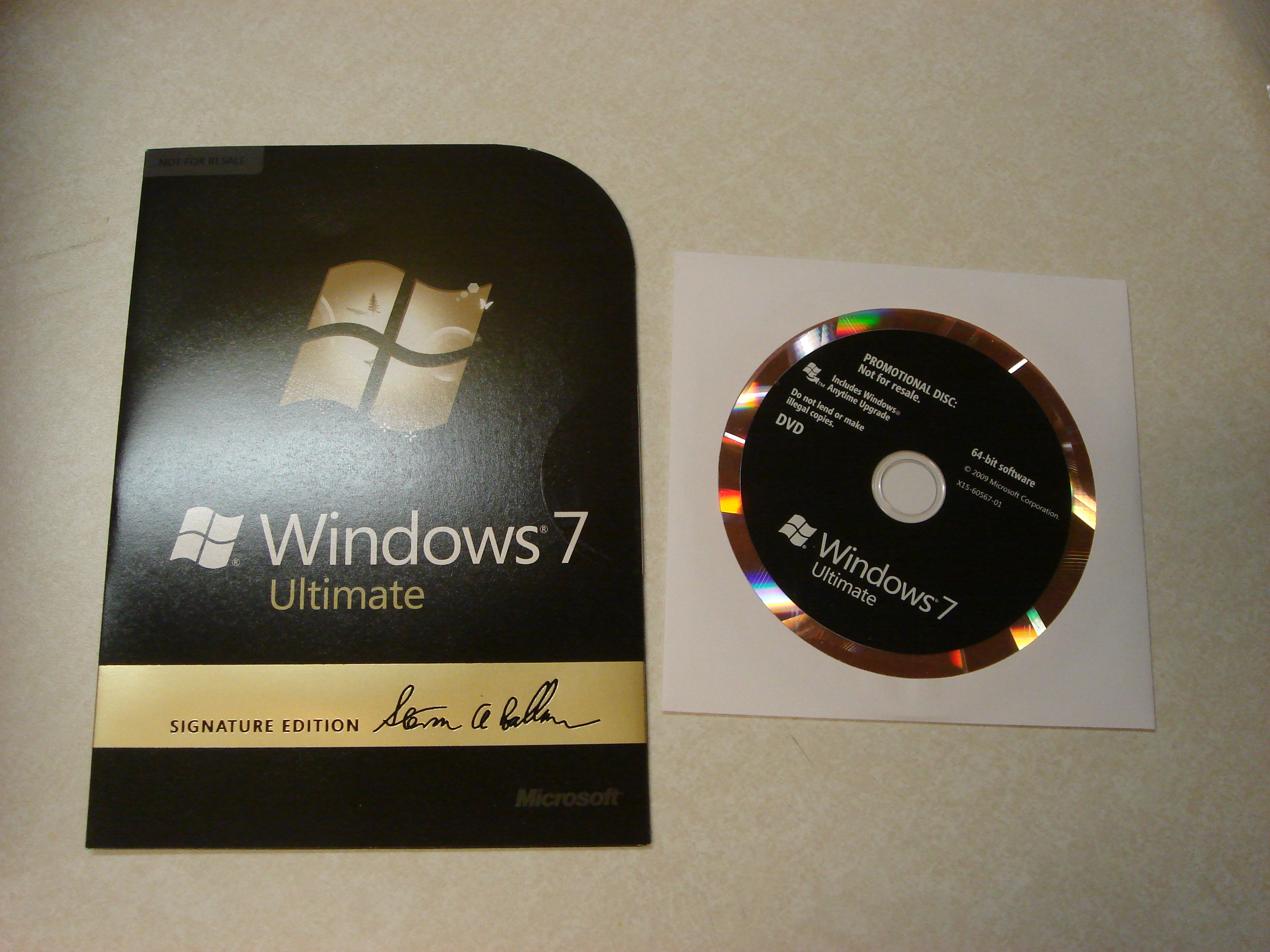 My copy of Windows 7 was signed by Steve Ballmer! The CEO of Microsoft! "Developers, developers, developers!" I was hoping for Bill Gates, but I understand he doesn't work there anymore.
We have a nice big poster: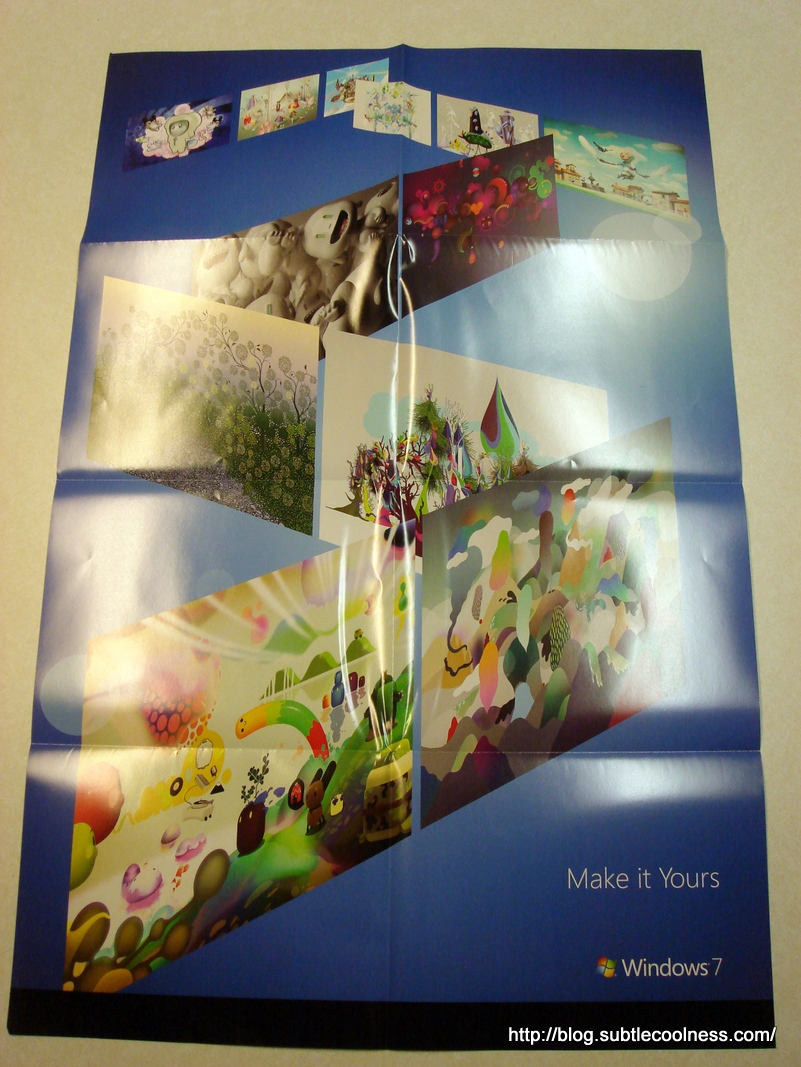 It features some of the default desktop wallpapers that come with Windows 7. Most of them look really creepy.
Finally, we have tote bags: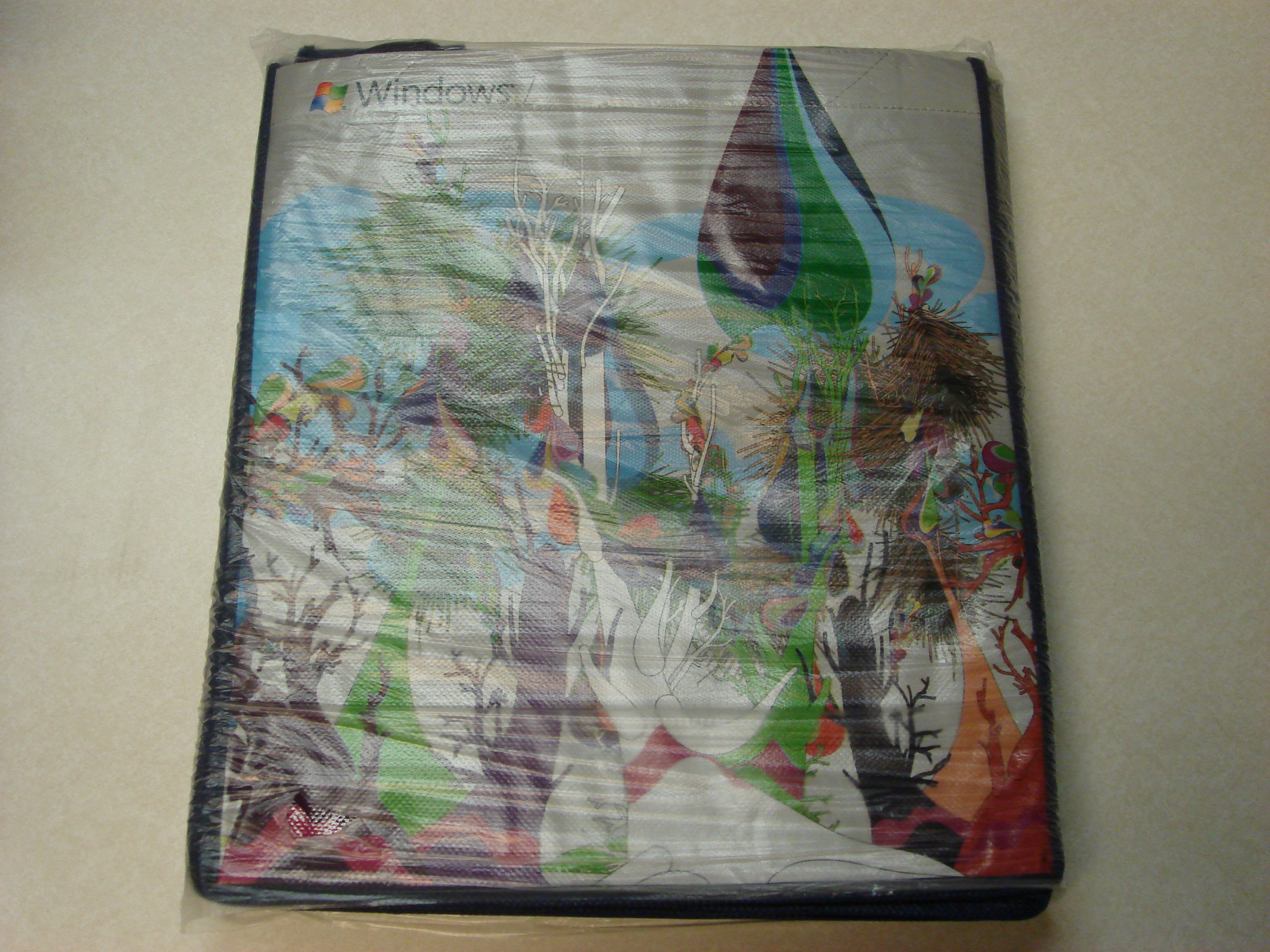 Again with the creepy artwork. I don't know if I want to take this to the grocery store or not. People will think I'm weird. Which I'm not. Even if I am throwing a Windows 7 Launch Party.
Sorry, no flames after all.